Below are some links that we have found to be very useful for finding racing and training information, as well as gear, nutrition, and other cool stuff.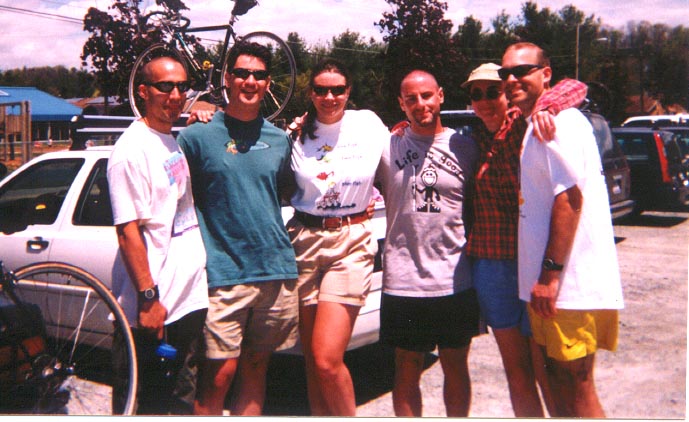 Good times and great friends make this the best sport on the planet.
Local Links
Star City Striders The website of our esteemed running club in the valley.
Star City Grits Star City Girls Riding in the Streets. Check out this site if you are looking for a non-pressure group of women to ride with. This is a great group for beginners as well as the accomplished female rider.
Blue Ridge Bicycle Club Southwest Virginia's premiere bicycle club based here in the Roanoke Valley.

Favorite Sites
USAT
The website of the Triathlon Federation with membership info, calender, and other links.
Set-Up, Inc.
Website of the North Carolina and South Carolina Triathlon series and related info. Check these guys out; they put on the best run races in the country, plus their site has many good links.
Fleet Feet Sports
The best damn running specialty store there is!
TRI My Coach
Online coaching with a variety in training programs, packages, camps and clinics in a team atmosphere. If you are looking to go to the next level, check these guys out.
Inside Out Sports, Cary, NC
A great triathlon shop that has it all. Club members also get a 15% discount here.
Tri-Newbies.com
There is a wealth of information here for the beginner as well as the seasoned veteran.
Tri-Duo.com
Triathlon related links from the Tidewater area.